We are honored to be named to the list of the Puget Sound Business Journals list of 100 Fastest Growing Private Companies for the fourth year in a row, this time coming in at number 23. All privately owned companies based in Washington are eligible for this award and we are pretty darn proud to claim a spot again this year.
Our team got to gather at the Fastest Growing ceremony held at Century Link Field and we were in good company with the other 99 honorees.  Everyone was rocking their Seahawks gear as part of the Blue Friday celebration. Company president Billy Pettit accepted our cool prize for making the list.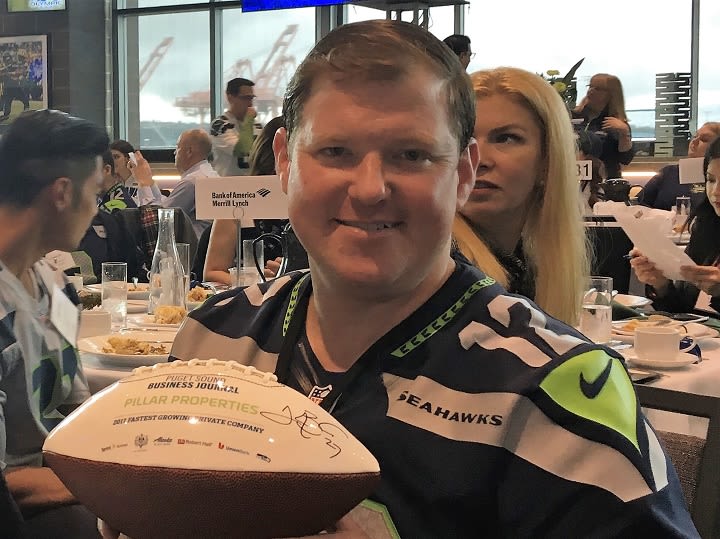 We are one of only eight companies to make the list for four years in a row and we are aiming for next year too!