It's been a pretty fantastic summer so far at Pillar Properties!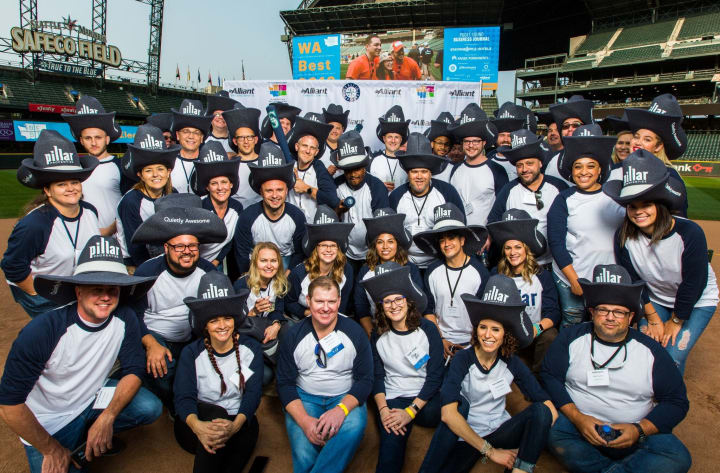 We got to put on our big hats and head to Safeco Field to celebrate our inclusion in the 2018 Puget Sound Business Journal's list of Washington's Best Workplaces.  This is the second time we have been included on this prestigious list and it means the word to us that our team members are happy working with Pillar Properties.  We believe that our team members are the reason for our success and we know that happy team members = happy residents and that's what we are all about!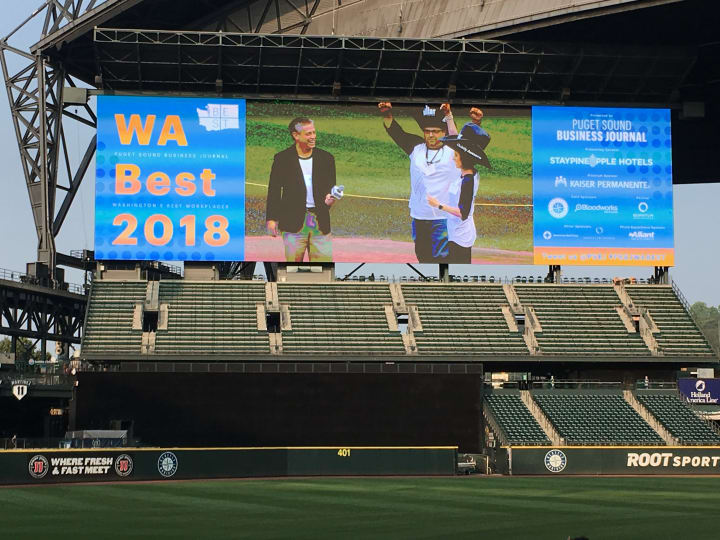 Our team looked awesome on the big screen accepting our award.
President Billy Pettit made sure the entire company got to share in the fun - the Pillar team really stood out in our matching outfits and let's face it, those hats look good on everyone.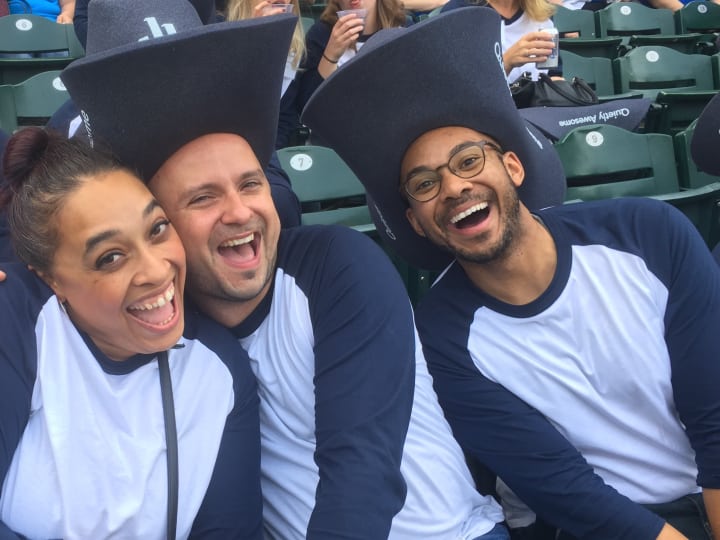 We also got to celebrate being named to the Seattle Business Magazine list of 100 Best Companies - for the second year in a row!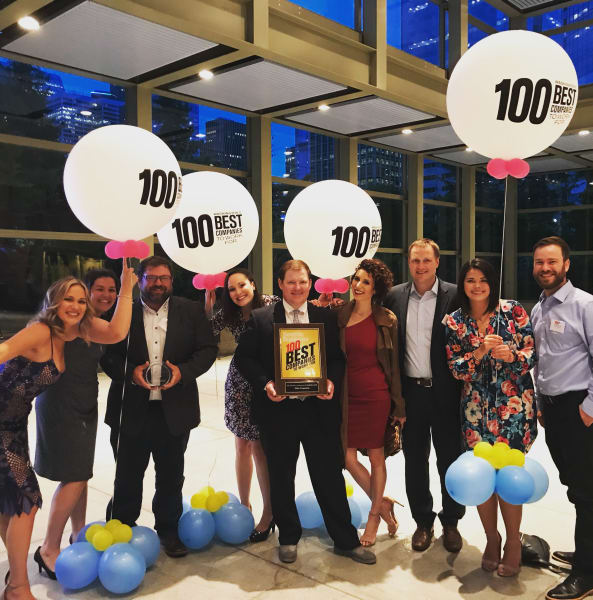 Our team got dressed up and enjoyed a fun party to receive this recognition.  We are so proud of our focus on being a culture first company and the impact it has everyday.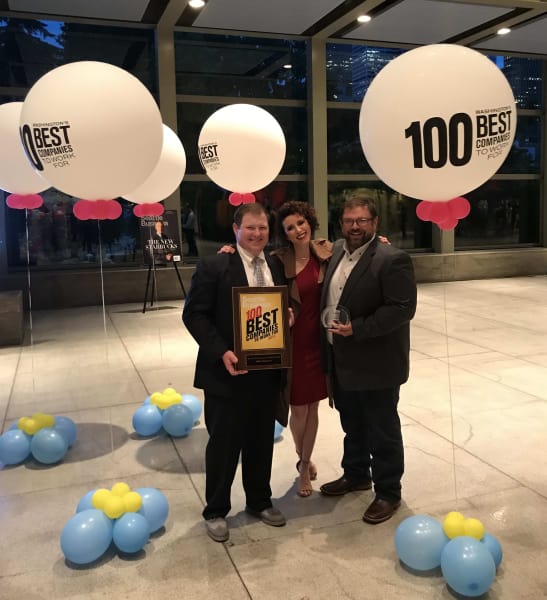 A big shout out to our leadership team - Billy Pettit, President, Diana Norbury and Scott Haines, Senior Vice Presidents - they work with our teams to make it all happen!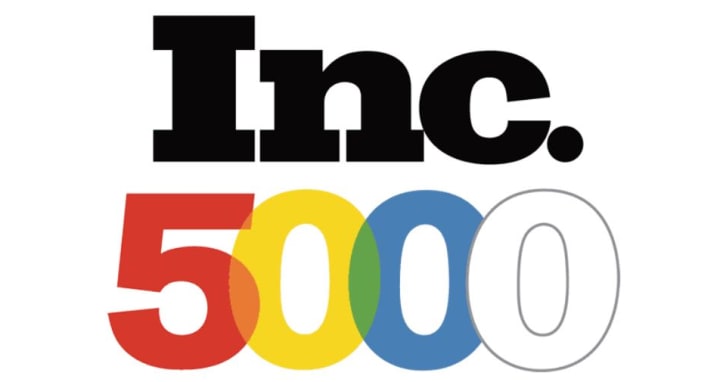 We are also thrilled to be named to the 2018 INC 500 list of the fastest growing private companies in America.  This is the fourth year in a row that we have been on this list - this year Pillar Properties earned the rank of the 1,978.  Not too shabby!