As part of our Pillar Passions program, each quarter we partner with a different charity to raise funds and awareness. This quarter we worked with Folds of Honor, an organization that provides educational scholarships to the military families of American's fallen or disabled service members.
We believe in sharing our commitment with the people who call our apartments home. At each of our properties we hosted a complimentary mobile espresso cart! Residents started their morning with their favorite coffee drink and freshly made pastries right in the lobby. During this time we had a representative from Folds of Honor on hand to inform residents of their mission and answer questions. We also gave everyone the opportunity to donate to Folds of Honor and support the cause.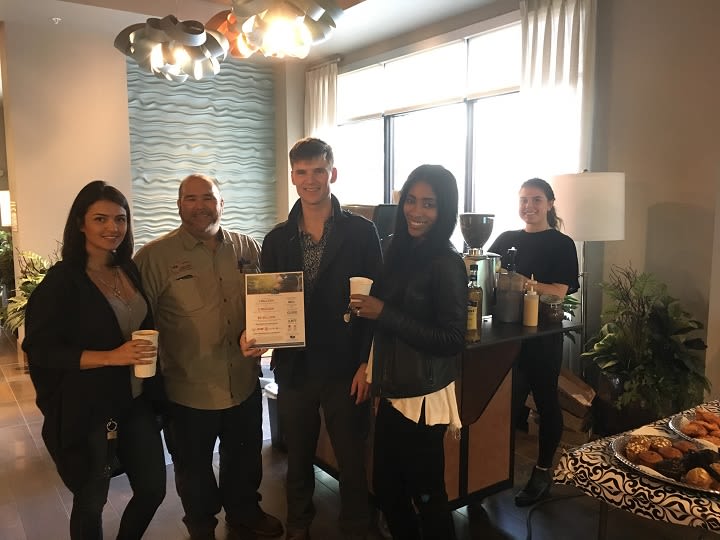 Pillar Properties and our residents donated a total of over $1,000! We are honored to work with Folds of Honor and are thrilled with the response from our residents, we can't thank them enough for their generosity and support!