The groundbreaking event marks the official start of construction on the latest addition to the Pillar Properties portfolio. The project known as Auburn Town Center will feature 226 apartments in the downtown section of Auburn with senior living community Merrill Gardens at Auburn across the street.
Pillar Properties completed development of Merrill Gardens at Auburn in 2017.
At the recent groundbreaking Pillar Properties President Billy Pettit shared the belief behind town-center projects, building both a senior-living community and a multi-family community. "We believe in inter-generational living," Pettit said. "Not only attracting new residents, but giving opportunity to the longtime residents of the area that are an important part of the fabric of the community."
The groundbreaking event brought together our partners at Teutsch Partners, Auburn officials and residents of Auburn. Auburn Mayor Nancy Backus explained what the project will mean to Auburn and shared her excitement for the revitalization of downtown Auburn. For more details from the groundbreaking event, read more in the article published by the Auburn Examiner.
Opening is anticipated in the second quarter of 2021.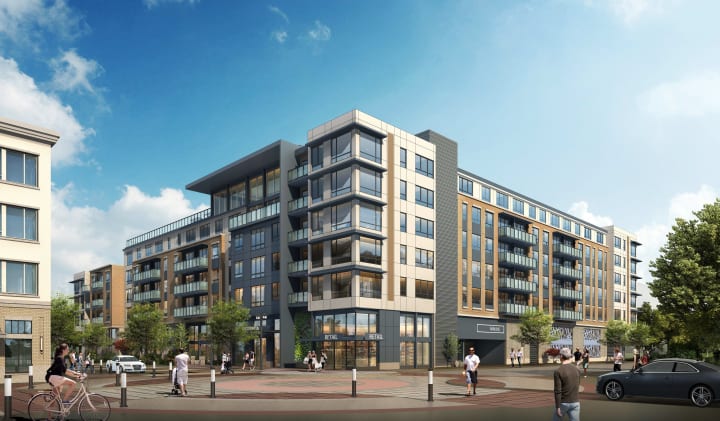 296,051 Gross Square Feet
1,993 Street Level Retail Square Feet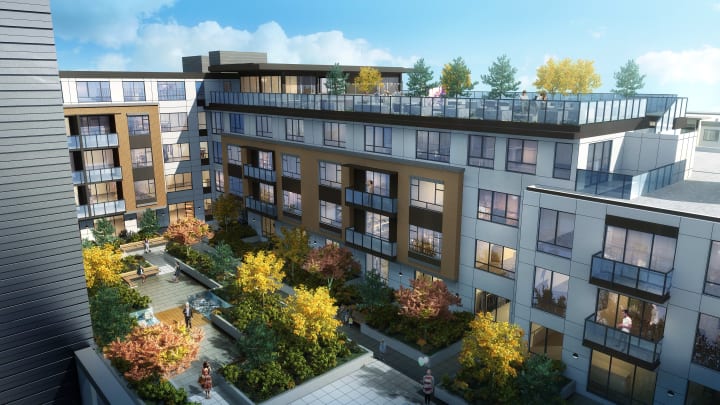 21,294 Rooftop Amenity Square Feet